Every homeowner knows the challenges of de-cluttering and cleaning out their homes. Whether it's a simple spring cleaning, preparing for a move, or clearing out an estate, the task can be daunting. This is where professional help, like that offered by Black Box Dumpster, comes into play. In this blog post, we'll delve into the importance of hiring professionals for residential clean-outs and why Black Box Dumpster should be your go-to choice.
The Challenges of Residential Clean-Outs
Volume of Waste: One of the primary challenges homeowners face during clean-outs is the sheer volume of waste. From old furniture to broken appliances, the junk can pile up quickly.
Proper Disposal: Not all waste can be tossed into the regular trash. Some items require special disposal methods to ensure they don't harm the environment.
Physical Labor: Moving heavy items can be strenuous and potentially harmful if not done correctly.
Time-Consuming: Without the right tools and expertise, cleaning out a home can take days, if not weeks.
Why Hire Professional Help?
Efficiency: Professionals have the tools, equipment, and expertise to handle clean-outs swiftly and efficiently.
Safety: Avoid potential injuries from lifting heavy items or mishandling hazardous materials. Professional teams are trained to handle such tasks safely.
Proper Disposal: With a professional team, you can be assured that waste is disposed of responsibly, adhering to all local regulations.
Cost-Effective: While there might be an upfront cost, hiring professionals can save you money in the long run by avoiding potential fines from improper disposal or medical bills from injuries.
Why Choose Black Box Dumpster?
Experience: Black Box Dumpster has years of experience in the industry, ensuring that your clean-out is handled with the utmost professionalism.
Eco-Friendly: Committed to sustainability, Black Box Dumpster ensures that waste is disposed of in the most environmentally friendly manner possible.
Transparent Pricing: With no hidden fees, you know exactly what you're paying for.
Customer Service: The team at Black Box Dumpster prides itself on providing top-notch customer service, ensuring that all your needs are met promptly.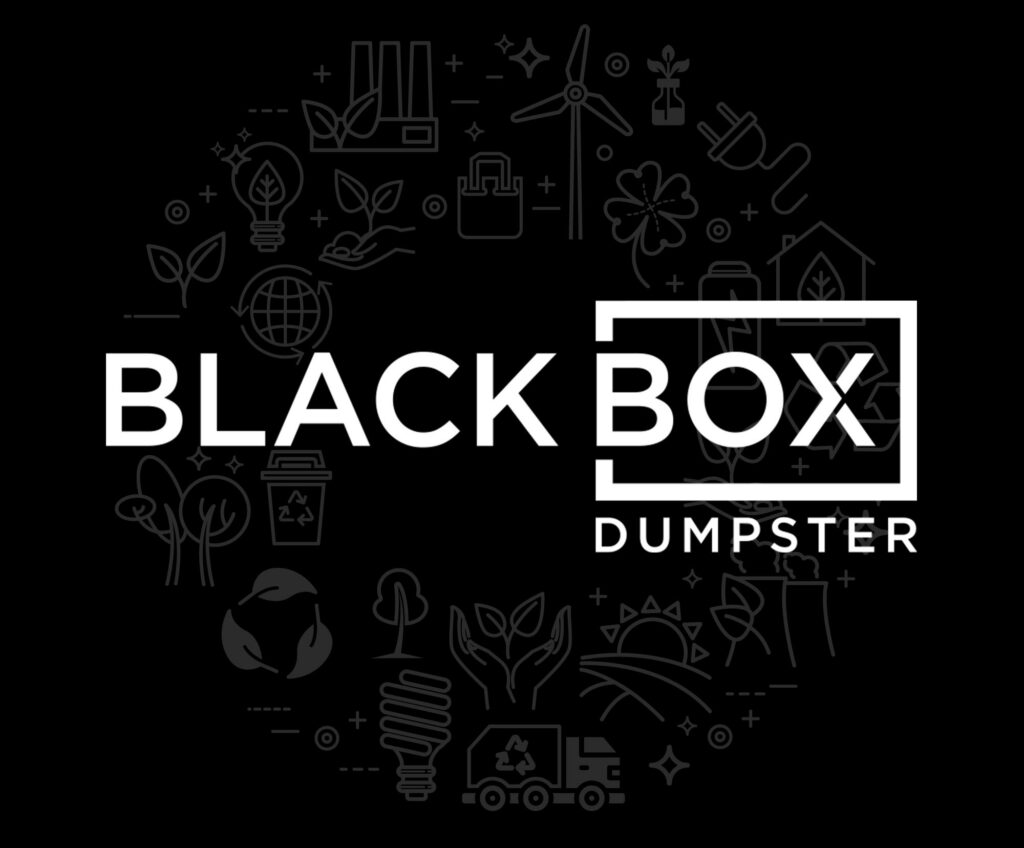 Conclusion
Residential clean-outs can be a breeze when you have the right help. By hiring professionals like Black Box Dumpster, you not only ensure that the job is done efficiently and safely but also that you're making an Eco-friendly choice. So, the next time you're faced with the daunting task of a home clean-out, remember that professional help is just a call away!
Frequently Asked Questions (FAQs) about Residential Clean-Outs with Black Box Dumpster
What types of items can Black Box Dumpster handle during a clean-out?
Black Box Dumpster can handle a wide range of items, from old furniture and appliances to yard waste and construction debris. If you have specific items in question, it's best to contact us directly.
How do I schedule a residential clean-out with Black Box Dumpster?
Simply contact us via our website or give us a call at 812.786.0623. Our team will guide you through the scheduling process.
Are there any items that Black Box Dumpster cannot dispose of?
While we handle most items, there are certain hazardous materials that we cannot dispose of due to safety and environmental regulations. Please contact us with specifics, and we'll guide you on the best disposal methods.
How is the pricing determined for a clean-out service?
Pricing is determined based on the volume of waste, the type of items to be disposed of, and the duration of the clean-out. We pride ourselves on transparent pricing with no hidden fees.
How does Black Box Dumpster ensure Eco-friendly disposal?
We adhere to all local and national environmental regulations. Whenever possible, we recycle or repurpose items, ensuring minimal waste goes to landfills.
What precautions does Black Box Dumpster take amid the COVID-19 pandemic?
The safety of our clients and staff is paramount. We follow all recommended guidelines, including wearing masks, maintaining social distance, and ensuring our equipment is sanitized regularly.
Can I hire Black Box Dumpster for commercial clean-outs as well?
Absolutely! While this post focuses on residential clean-outs, we offer services for commercial spaces as well. View our Commercial Services Page, or contact us for more details.
How long does a typical residential clean-out take?
The duration varies based on the size of the property and the volume of waste. However, our team works efficiently to ensure timely completion.
Do I need to be present during the clean-out?
While it's beneficial for someone to be present to provide access and answer any questions, it's not mandatory. We can make arrangements based on your convenience.
What if I only need a dumpster rental and not a full clean-out service?
No problem! Black Box Dumpster offers dumpster rentals for those who prefer a DIY approach. Simply request your dumpster rental online by visiting app.blackboxdumpsterrental.com or give us a call at 812.786.0623.